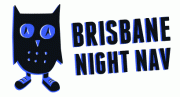 Urban Night Nav running series
Brisbane area
NightNav is ideal for runners/orienteers who like to train in the evening. Events are held on a Tuesday in the early evening, and last for 40 mins. Runners use the smartphone MapRun app to navigate their way around the streets to find control points. A head lamp or torch are usually required.
For precise locations, times and event details, see the calendar: https://oq.orienteering.asn.au/event-calendar
Be sure to "like" the NightNav facebook page shown on the right to keep up to date with the latest news.
For more information, download the info flyer; email nightnav@oq.asn.au or message us on Facebook.