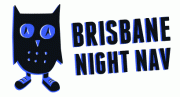 Urban Night Nav running series
Brisbane area
NightNav is ideal for Runners/orienteers who like to train in the evening.Events are held on a Tuesday evening,commencing wit a mass start at 6.30pm, and last for 40 mins.Runners use the smartphone Maprun app to navigate their way around the streets to find control points. Head lamps or a torch are usually required.
For precise locations and other event details ,click on the Events tab on the right. Results from previous events are also available.These details are sourced fom the Eventor Australia website.
Also, be sure to "like" the NightNav facebook page shown on the right to keep up to date with the latest news.
If you need more information, email nightnav@oq.asn.au or Phone Tony Howes on 0408 783 769