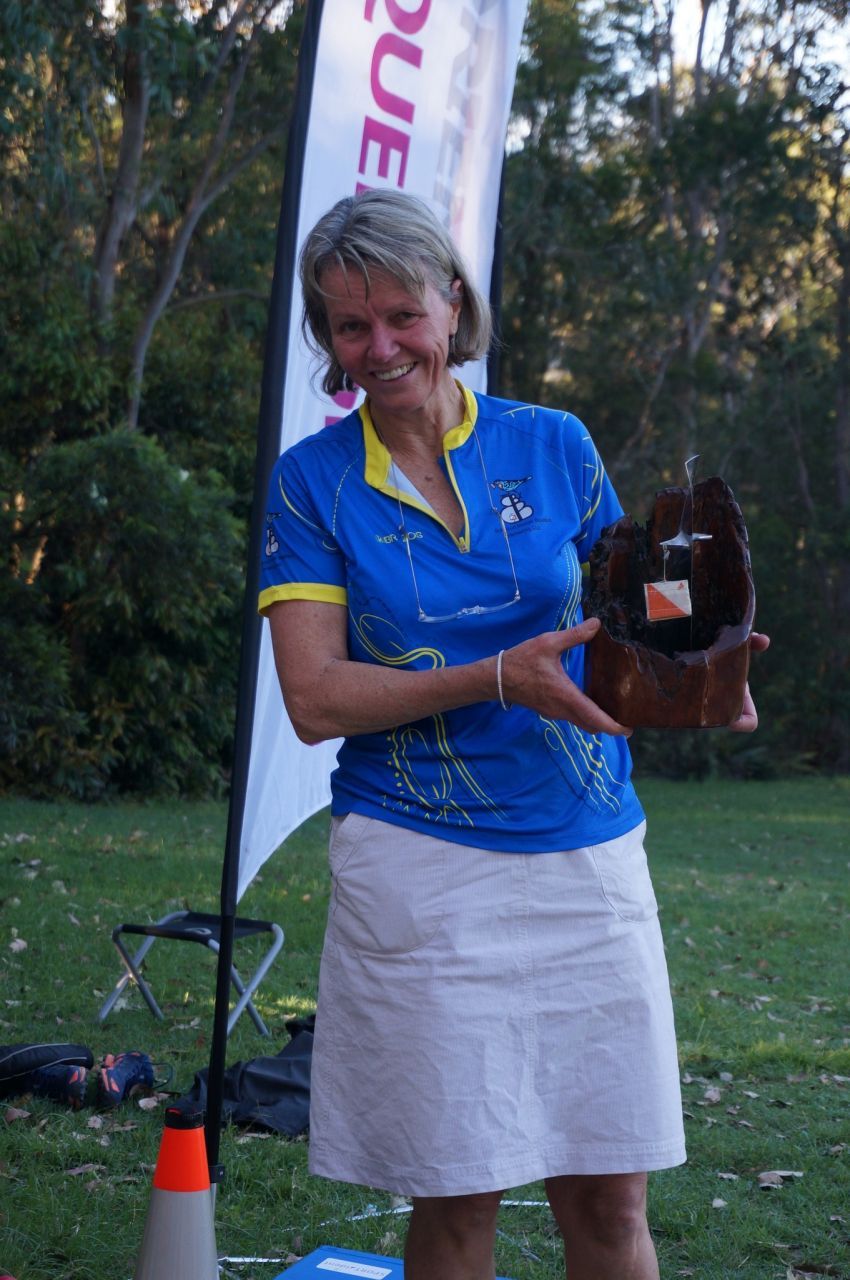 The 2022 Orienteering Queensland Annual Awards were presented last Saturday after the club relays at Haig St Quarry Bushland Reserve, newly mapped by Geoff Peck.
Orienteer of the Year (OY) Awards were awarded from the results of 10 OY events throughout the year. The OY rankings for 2022 can be found at https://oq.orienteering.asn.au/oy-rankings and the winners of the 2022 OY Awards are listed here.

The Perpetual Trophy for best male result was awarded to Ryan Gray. Mikaela Gray won the Perpetual Trophy for best female result and best Junior result, and was named overall Orienteer of the Year. Both Ryan and Mikaela are currently in Portugal to compete in the JWOC forest races.

The 2022 OQ Perpetual Trophy for Services to Coaching was presented to Marion Burrill for her work with younger orienteers, in particular the coaching and organization of the Mini Cyclones Camp since 2017. Marion is an active and enthusiastic supporter of junior orienteering in Queensland

The 2022 OQ President's Award went to Brenton Gray for his enthusiasm in organizing the National Orienteering League Carnival at the Gold Coast in April 2022 (6 events in 4 days), and for constant scouting for suitable areas for new maps, often involving significant travel and effort.

Congratulations to all the award winners!