2022 Queensland Long Distance Champs Event Information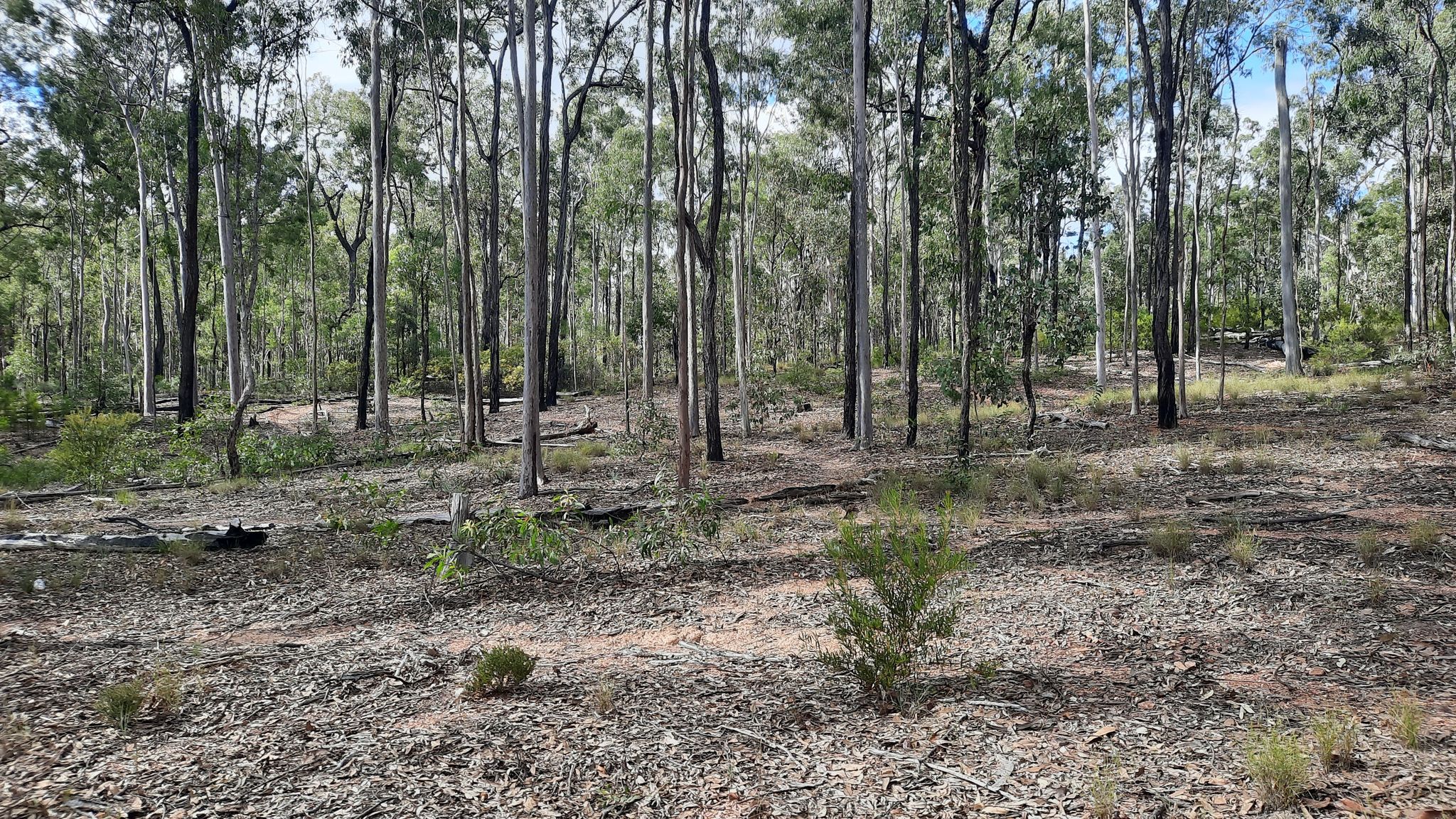 Click on images for detailed view
EVENT PROGRAM WILL BE AVAILABLE HERE
When: 27 & 28 August 2022. First starts from 12.30pm on Saturday and 9am on Sunday.
Where: Mceuen State Forest, Wondai, 25min drive north of Kingaroy, in a fast mainly open forest with significant MTB tracks.
Event Format: 2 days Long Distance Event. Winners are determined by cumulative times over two days.
Terrain: Generally flat open running with detailed watercourses and MTB single track network.
Entries: Via Eventor - NOW OPEN (Formal permission has been received) Event pricing for the 2 days: $50/Adult members ( $75 casuals), $30/Junior members( $45 casuals). $25/Sub-junior (12 and under) members ($35 casuals). Family Discounts apply to members via the Eventor entry system. Note that entry is available for one of the 2 days only, but won't count towards the championship results. Each day will be a separate OY for Queensland resident orienteers.
Accommodation: Orienteers intending to participate in the Qld Long Distance Championships are advised to make their accommodation bookings as soon as possible.The region is experiencing a tourism boom, particularly on weekends, so you need to get in early to ensure you have somewhere to stay. Wondai Show is on Friday and Saturday of the same weekend. An informal social dinner will be organising at Kingaroy RSL for the Saturday evening.
Accommodation in Wondai, Mergon or Kingaroy are all within 30 minute drive of the events.
Camping is also available at the
Saturday Night Dinner: An informal dinner will take place at the Kingaroy RSL on Saturday night. A sample of the current menu can be seen here. .A tentative group booking has been made by the organisers. People will order and pay for their own meals.
Competitors wishing to be included in the booking are asked to indicate their preference when they enter the event in the "services" section.That will help organisers to advise the RSL of numbers closer to the event.
Catering: To be advised. We are looking at organising a coffee van for Sunday morning. There are a few shops/bakery open on Sunday in Wondai village.
Split Start Times: Entrants will be allocated start times for both days prior to the event. If you require split times ( eary or later in the starting block on either day) for child minding or shadowing purposes, please email Tony after entering.
Remember that you must complete your course before you shadow your child in the M/W10N Class.
Contact Email for the event : Tony Bryant
Course details DRAFT:
Course#

Difficulty

Classes

Winning Time

- Day 1

Winning Time

- Day 2

Approx Distance

- Day 1

Approx Distance

- Day 2

1

H

M21A

60
75

11.5

14.2

2

H

M20A, M35A

47
58

8.6

11.2

3

H

W21A, M45A

53
67

8.4

10.2

4

H

W35A, M16A, M21AS, W20A

37
46

4.6

5.8

5

H

W45A, M55A, M35AS, W21AS, M20AS

33
42

4.0

5.1

6

H

W55A, M65A, M45AS, W35AS, W20AS

33
42

3.8

4.6

7

H

W65A, M75A. M55+AS, W45AS, W16A

27
33

2.6

3.2

8

H

W75A, M85+A, W55+AS, W85+A

27
33

1.5

1.9

9

M

M14A, Open B Long

27
33

3.0

4.2

10

M

W14A, Open B Short

20
25

1.9

2.5

11

E

W12A, M12A, Open Easy

25
25

2.8

3.0

12

VE

M/W10N, W10A, M10A, Open Very Easy

20
20

1.9

2.2