Orienteering Queensland has been awarded the Distinguished Achiever's Award by the Queensland Outdoor Recreation Federation at their annual Outdoor Recreation Awards night held in Brisbane last Friday.

The award recognises OQ's many achievements over the last decade, winning five QORF awards in a variety of categories and being a finalist in a sixth category. In 2002, OQ won the Environmental Award in recognition of its efforts to incorporate sustainable practices into many areas of its operations, particularly event management. This was followed up with another award in 2004 for Encouraging Participation in Outdoor Recreation while in 2006 Eric Andrews won the Outstanding Achievement (Individual) Award for his voluntary work in developing orienteering, rogaining and mountain bike orienteering. Rob Simson also won this award in 2009. OQ was a finalist in 2009 in the Outdoor Event Award for its organisation of the 2008 Queensland Championships and in 2011 won the Outstanding Achievement (Organisation) Award.

OQ has been a long standing member of the Federation which represents a wide diversity of government and non-government organisations involved in outdoor recreation activities in Queensland. We greatly value the advocacy, promotional and educational roles QORF plays in raising public and government awareness about the importance of outdoor recreation to community health and well being and hope our continued involvement is a long and mutually beneficial one.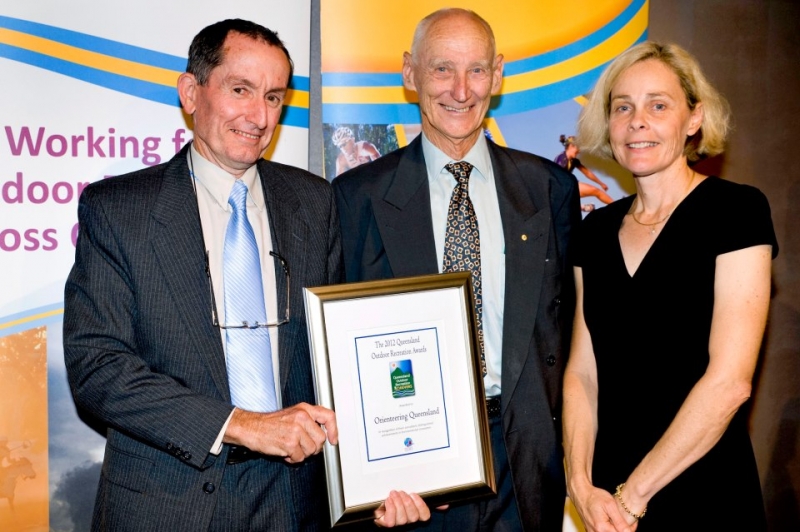 ---