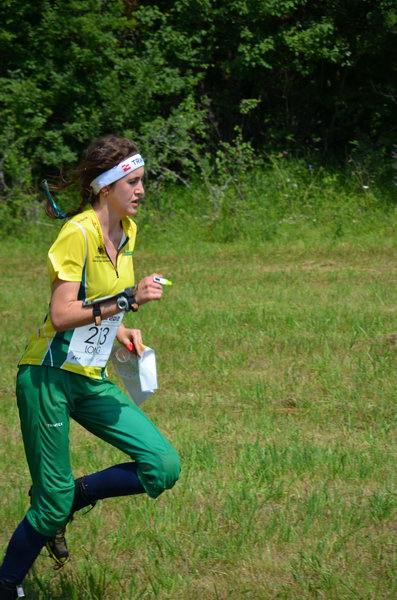 Having been lucky enough to have the opportunity to travel to Europe to compete at JWOC this year I had been training very hard and was really keen to make the most of it! When we got to Slovakia the first things we noticed were the incredible heat, the strange 'negative' terrain and the 40 cent ice-creams, the latter of which was most enjoyable. Coming from Queensland though we were hoping the warm conditions might give Lilian and I the edge on our competitors!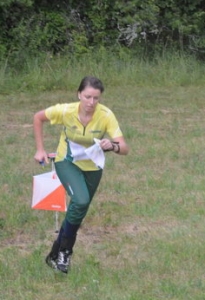 Starting with the sprint race, the JWOC start procedure was a little daunting for a first timer, but once you left quarantine, warmed up on the model map, had gone through the pre-start call up, run the 600metre taped route to the actual pre-start, cleared, checked, got your control descriptions and set off through the electronic timing gate it was just like any other orienteering race where you need to focus and run fast!

Both the long and middle distance terrains were quite unlike anything we have in Australia, but the challenge of navigating through series of large and small depressions in varying vegetation was a really awesome experience - once you could work out on the map what was up and what was down! The relay brought us back to quite typical terrain and it was cool to be racing along side so many other countries. It would have been an enjoyable race if it weren't for the last series of controls which took you up towards a ski slope which was such a tough hill at the end of a big race and an even bigger week!

Overall I found JWOC to be a really amazing and valuable experience. I learnt a lot from the other competitors and from the varying terrain which hopefully I can implement back into my orienteering at home. Really looking forward to building on this overseas experience in future years and watching Australia do better and better against the rest of the world.

Thanks again for Enoggeroo's support.
Heather.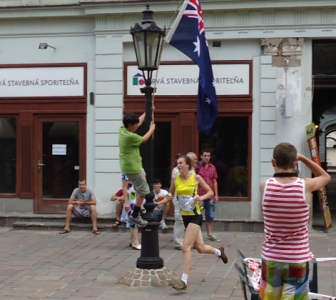 ---